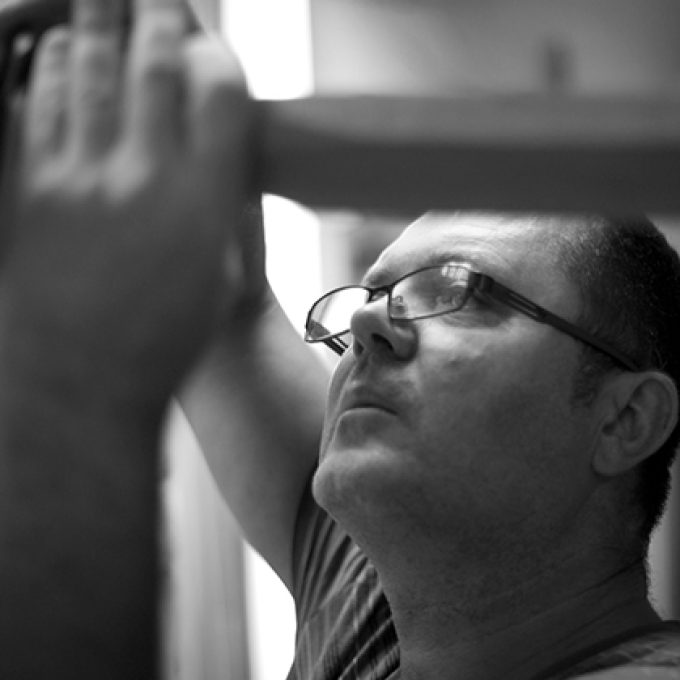 Zoran Kuvač was born in 1967 in Sarajevo. In 1998, he founded a workshop for making stringed musical instruments in Banja Luka. Sam says that he always loved the sound of the classical guitar, and that this love led him first to music school, where he learned to play, but that he had a desire to create instruments to play on. The idea of making a guitar was born when he saw a handmade guitar for the first time at a fair and realized that it is not necessary to have a factory to make it.
The next step was Kuvac's departure to Serbia, where he found master Duško Rajković, who makes tambourine instruments, and spent three years with him. Today, in Banja Luka, he has his own workshop, from which at least 12 classical guitars of top quality come out every year.
Today he lives in Banja Luka, where he also founded a workshop for making instruments.
"At the time when I became interested in making guitars, I had no knowledge that there is very high-quality wood here for the production of instruments," said Kuvač.
According to him, during the war he went to Serbia, where the old idea of making instruments was born again.
"I tried to find a craftsman who would make guitars. However, I was not able to do that at the time. In the end, I managed to connect with Duško Rajković, a craftsman from Sremska Mitrovica, who made tambura instruments. After a long contact and my persistent requests, he accepted me to study in his workshop", Kuvač explains his path in this art.
He points out that he spent three years with Rajković and learned a lot about tambour making. That's when he realized, comparing his tambourines with the tambourines of other masters, that he was certainly the best at his job in the area of the former Yugoslavia.
"A combination of circumstances brought me to Banjaluka, where I settled. At first, I did more tambourine instruments because it was easier to get to the wood, but over time I slowly returned to the classical guitar, which is why I started this business," he adds.
Kuvač explains that for the process of making a good guitar, the choice of wood is first and foremost very important, but also the master's skill and attitude towards work.