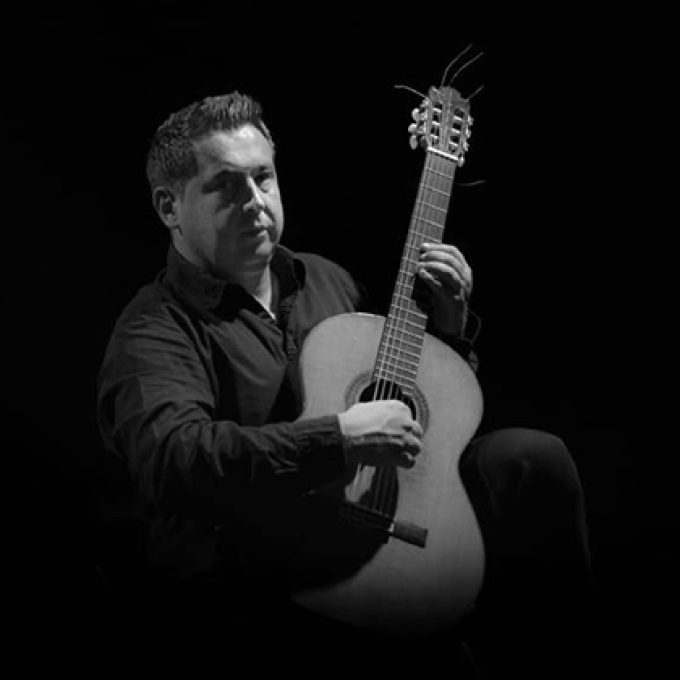 Elvis Sivčević started playing the classical guitar at the age of 8, and at the age of 15 he became a student of the legendary classical guitar teacher Predrag Stanković at the Secondary Music School in Tuzla. He continues his education in the Netherlands at the Conservatorium Codarts Rotterdam in the class of Professor Dick Hoogeeven and at the Royal Conservatory in The Hague, where in 2003 he obtained the title of Bachelor – Docent of guitar in the class of Enn Voorhorst and in 2005 Master of music. Elvis Sivčević participated in the master workshops of the world's greatest guitarists such as: John Williams, Julian Bream, Scott Tennant, Carlo Marcione, Roland Dyens, Zoran Dukić and Poco Pena. In his career, Sivčević won first and special prizes at competitions. He performed throughout Europe as a soloist or as a member of the Rotterdam Philharmonic Orchestra and the Mediterranean Sundance Ensemble.
After returning to Bosnia and Herzegovina in 2005, he worked in music schools in Brčko, Bijeljina and Srebrenik, where after his arrival, classical guitar classes were opened for the first time in these cities. His students won a large number of prizes at domestic and international competitions, and some of them continued their musical education at prestigious Music Academies throughout Europe. He is the author of the music for 22 documentary films "Roads – record of the earth" by Mako Dizdar, as well as music for the theater, from which we highlight the plays: Tycoon, Enigmatic Variations and A Midsummer Night's Dream.
Since 2014, Elvis Sivčević has been employed as a guitar teacher at the Secondary Music School in Tuzla.